Fall Schedule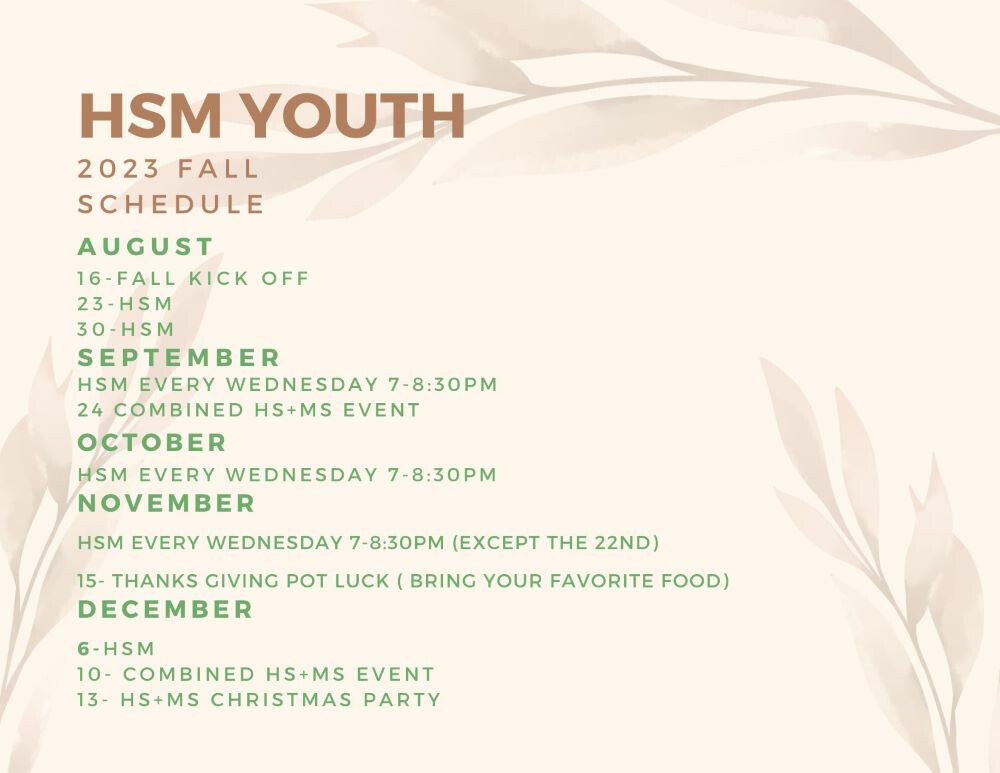 High School Ministry
Sundays | 6:00 to 7:30 p.m.
Student Area
We meet every week to check in, eat a meal, worship, and learn together. Come hang out with us as we breathe deeply together and figure out what it means to follow Jesus with purpose!
Confirmation
August 31 through November 2
Wednesdays | 6:30 to 8:30 p.m. Room 208
All incoming 9th graders and other high school students who have not experienced confirmation are welcome to join in learning more about the Christian faith. This opportunity is led by many invested teachers and pastors who spend time getting to know students and helping them navigate their spiritual journey with Jesus. Confirmation traditionally is held from August through November. Please don't hesitate to contact Pam Rodriguez ( ) with any questions.
Lunch Bunch
Thursdays | MHS Lunch Hour
Lunch Bunch is an incredible outreach of First Pres! Each week we get to serve lunch to our friends at Midland High School. It is an opportunity to meet students where they are and share the love of Jesus through a smile and a slice of pizza! Over the lunch hour at Midland High, we serve students 4 slices of pizza, a cookie, and a drink for $4! If you are interested in volunteering this year, please contact Pam Rodriguez ( ) to get involved.
Serving in Student Ministries
You can use the button below to serve in the First Presbyterian Church Student Ministries. We're excited to have you as a part of our team! Please don't hesitate to contact Pam Rodriguez ( ) with any questions.
Get Connected
Get text reminders from Remind: Signup by texting @hsmpfpc to 81010