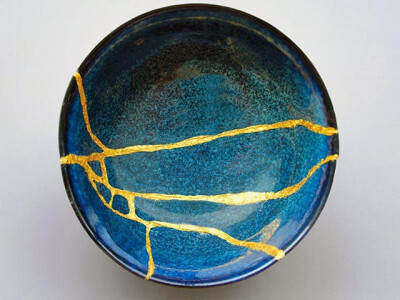 The bowl veined with gold has become a theme of sorts for FPC's Prayer Ministry. It is a Japanese art form, called kintsugi; a broken bowl mended with gold. To our ministry, this has come to represent the fact we are all broken and it is the blood of Christ that mends our lives and puts us together, stronger and more beautiful than ever. It is through prayer that we can draw near to the Lord, allowing God's healing power to redeem, restore, remake and transform our lives.
We hope you'll find an opportunity to pray alongside us here at FPC. If you are looking for prayer, don't hesitate to submit a prayer request.
---
---
Prayer Opportunities
FPC has many different prayer ministry opportunities. Whether that's knitting prayer shawls, sending prayer postcards to people in need of encouragement, supporting our mission partners through prayer, or lifting up the needs of our church family through the prayer list, we believe in the power of prayer.
For more information about any of these prayer ministries, please contact Stephanie Hernandez.
Prayer Closet
Located beside the library, our Prayer Closet is a quiet space dedicated to prayer. You're welcome to stop by anytime and take a few minutes to draw near to the Lord in prayer. Reservations are not required. Stocked with resources and prayer prompts, it's the perfect quiet retreat.