Free Burma Rangers Luncheon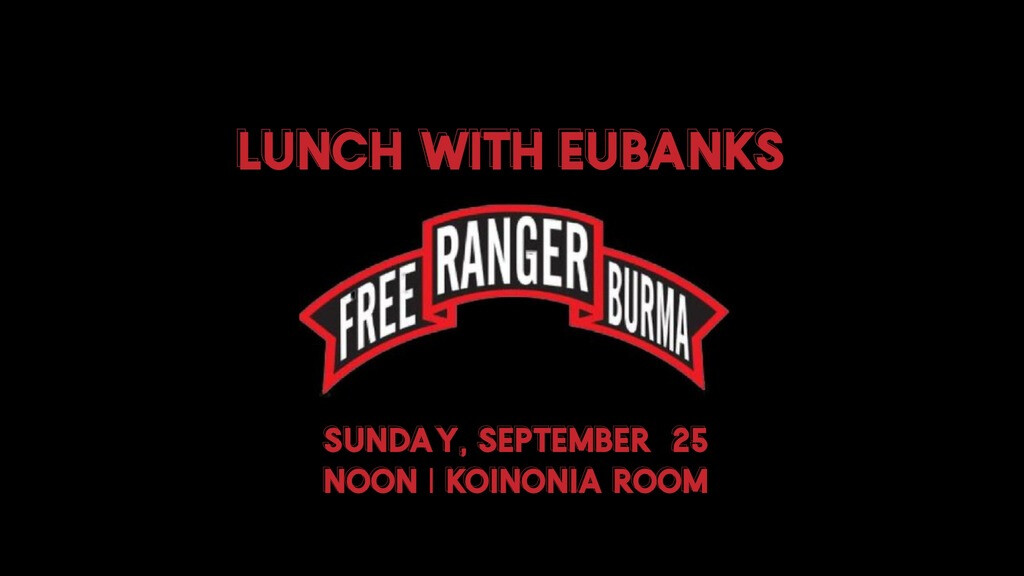 On Sunday, September 25th, we will welcome Dave and Karen Eubank and their children, Sahale, Suuzanne, and Peter, from Free Burma Rangers. They will share about their work to give relief to people suffering violent conflict in Myanmar. Hundreds of thousands of people have been forced to leave their homes and continue to face brutally violent attacks from the military. The Eubanks will be in both worship services that morning.
If you're interested in hearing more, please plan to join us for lunch after worship Sunday, September 25, at noon in the Koinonia Room. Lunch will be $10. Please RSVP if you plan to join us.