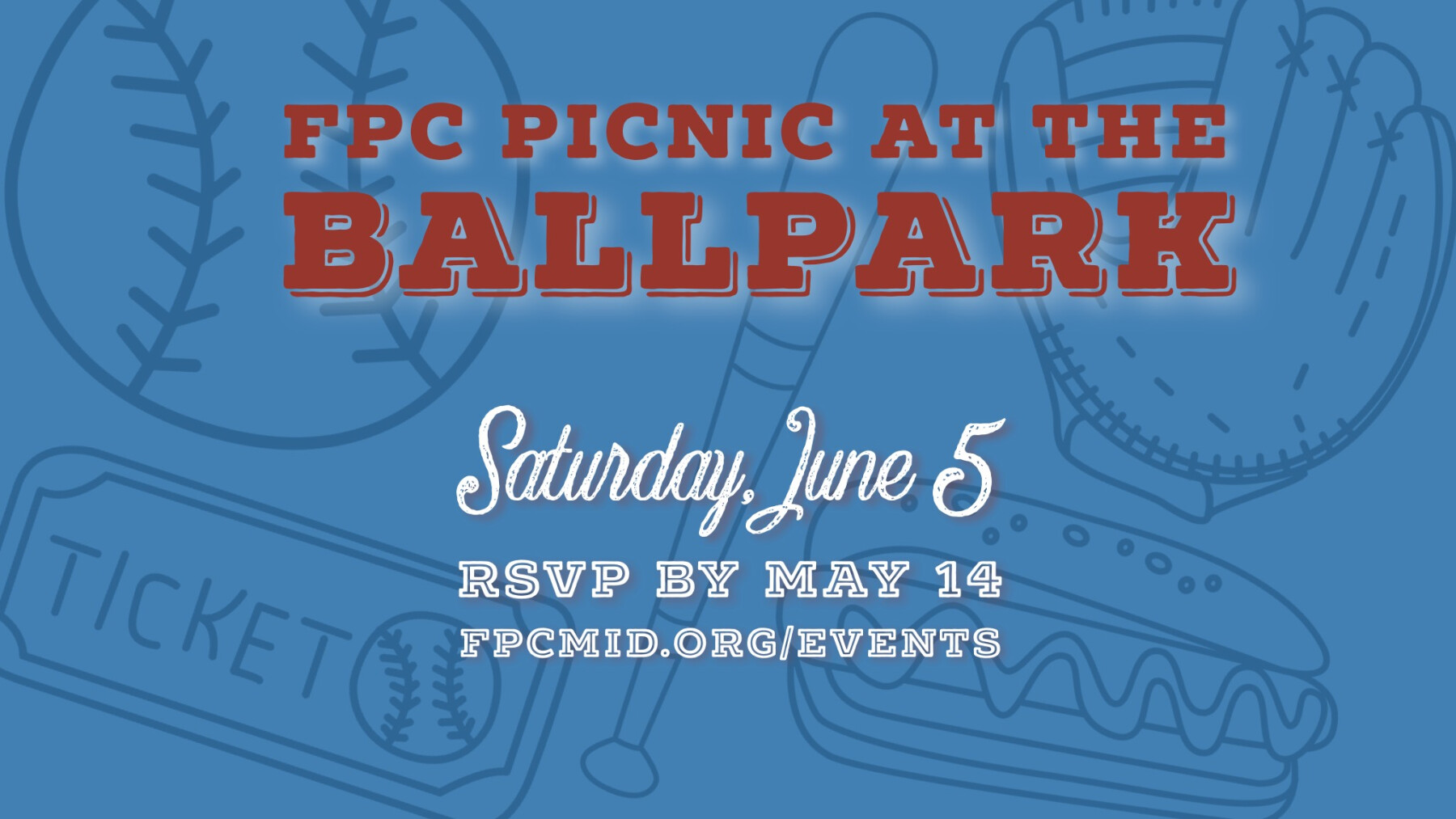 Saturday, June 05, 2021
,
6:00 PM - 9:00 PM
We're hosting a picnic at the Rockhounds during the game on Saturday, June 5. Please RSVP to Laura South ( ) by May 14, 2021 to claim your free tickets and bring your family for a night at the ballpark with our church family! We'll have hot dogs, hamburgers and a great night at the game!
The picnic is from 6:00 to 8:00 pm and the game starts at 7:00! Tickets needed to enter.