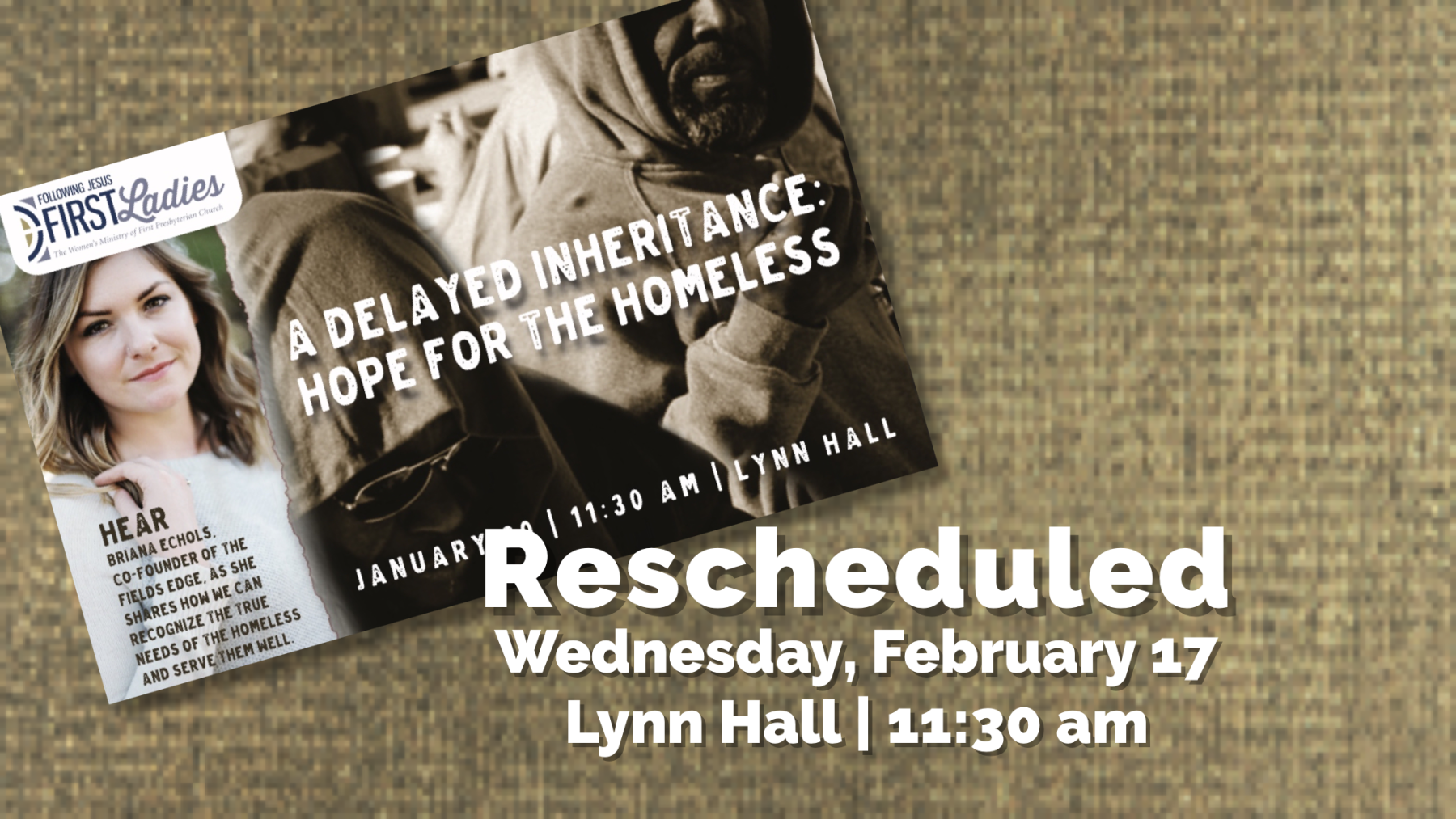 Wednesday, February 24, 2021
,
11:30 AM - 1:00 PM
Location: First Presbyterian Church - Lynn Hall, 800 W. Texas Ave, Midland, TX US 79701
Due to weather, power outages and school cancellations, we are postponing this luncheon one week.
If you've already registered, you do not need to register again. We'll assume you still plan to come unless you email us to say otherwise. New registrations are welcome!
Hear Briana Echols, co-founder of
The Field's Edge
, share her story about "how homeless I was before the Lord scooped me out of darkness." By considering the true needs of the homeless, we'll see how God meets all of our needs.