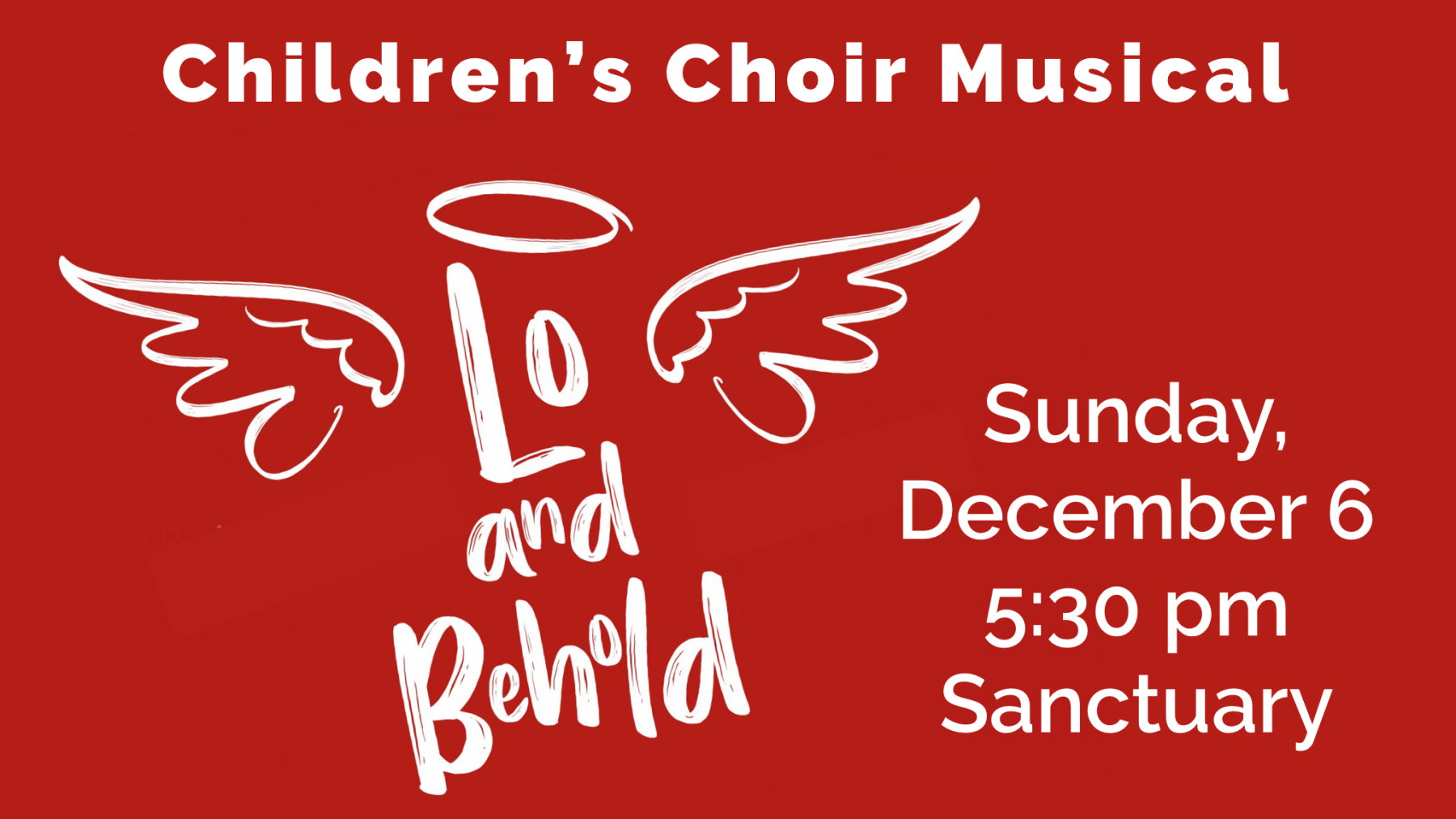 Sunday, December 06, 2020
,
5:30 PM - 6:30 PM
Location: First Presbyterian Church Midland, 800 W. Texas Avenue, Midland, TX US 79701
Join us for the annual children's Christmas musical.
The Children's Choir will be presenting the Musical "Lo and Behold," based on the beloved children's book "Lo and Behold" written by our very own Sally Green and creatively adapted for the stage by our very own Greg Pysh!!!
There will
be a short reception in Lynn Hall following the musical. We hope you can make plans to attend this beautiful Christmas program
celebrating the birth of our Savior!!