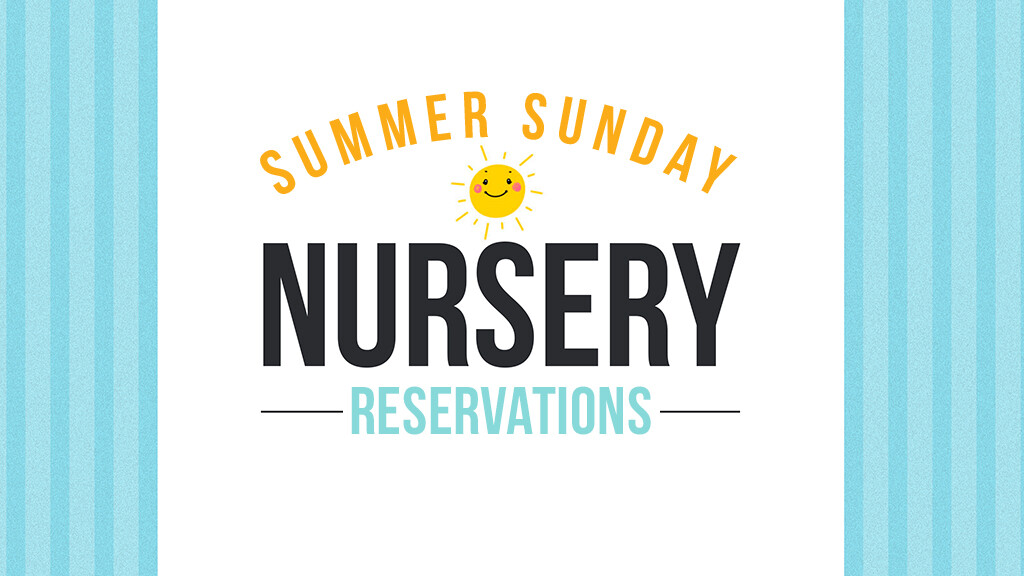 Every Sunday
Currently Not Meeting
As we begin in-person worship service, we'll be able to offer a limited nursery with pre-registration for children ages 6 months to 5 years.
Here are a few other things to know before registering:
The only doors open to the church will be the Texas Avenue Sanctuary doors.

Kids will be dropped off at the nursery check-in desk inside the church but picked up via car in the Illinois Street nursery drive-through.

Each child's spot must be reserved individually.
Children's temperatures will be taken at drop-off.
You can read our more detailed registration policy.
We ask for your patience and kindness as we navigate this new procedure and work out the hiccups. If you have questions, you can contact Arlene Reynosa, but the registration must happen through this form -- not via email or cell with Arlene.