Legacy of Faith Dinner 2023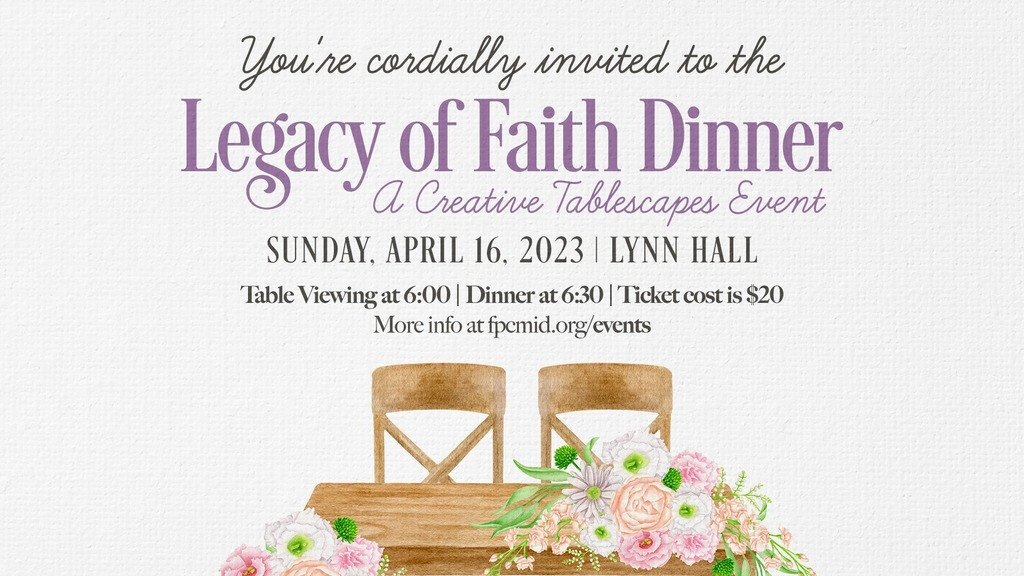 Speaker: John Trent, co-author of The Blessing
Trent will explore the model our Biblical patriarchs used to formally bless their sons, and how we, as mothers and grandmothers, can actively bless our children today so that they grow up feeling unwavering love and support, thus creating a healthy legacy of faith that can be passed on for generations.
If you'd like to decorate a table, please contact Casey Goree (432-352-1309) by Wednesday, March 15th.
If you'd like to register for a seat at the event, please email Jennifer Ramos at jramos@fpcmid.org
Registration deadline for individual seats is Wednesday, April 5th.