School starts on September 1, 2022. Download calendar.
Waitlist for 2022-23 school year now open.
First Presbyterian Early Childhood Education Center adheres to a play-based, developmentally appropriate learning environment for our students. We believe play is the hard work of a child and aim to provide them with meaningful experiences. The staff at First Presbyterian Early Childhood Education Center is committed to our calling and proud to offer these learning practices in a loving and caring Christian environment.

We serve children ages six months of age (by September 1st) up to four-years old. Our class days are held on Tuesdays and Thursdays from 9:00 a.m. to 2:00 p.m. Our school year begins in September and ends the middle of May.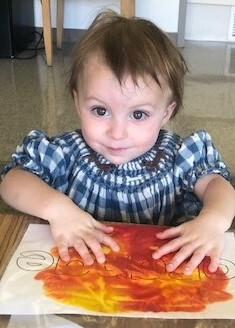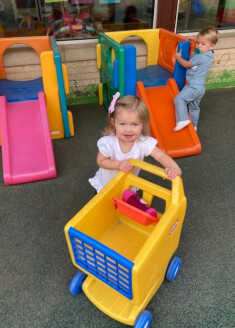 Curriculum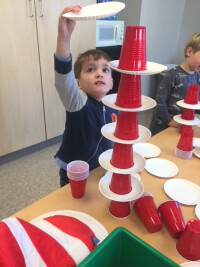 Our curriculum is focused on the standards set forth by the National Association for the Education of Young Children and the Little Texans Big Futures Early Learning Guide for children ages 0-3 years old and the Texas Prekindergarten Guidelines for 4-year-old children. We pride ourselves on providing a hands-on learning environment with an emphasis on oral language and vocabulary development, pre-reading literacy skills, fine and gross motor skills, social skills, math, and science. Our purpose is to partner with families to develop and foster within each child's heart a lifelong love of learning.
Tuition and Registration
Tuition
For the 2022-23 year, monthly tuition is $220 per child per month. We collect tuition through monthly withdraws by ACH (tuition is automatically taken from an account selected by you on a certain day each month). If you would like to pay tuition for the entire year or by semester (September-December and January-April), you can pay by check or cash.
ACH Authorization Online Tuition Payment
Registration
A non-refundable registration fee of $100 per child will be charged at the time of registration and must be paid online.
A $50 supply fee per semester (September and January) per child will be paid at the beginning of each semester or at registration if enrolling after the semester has started.

Registration for the 2022-2023 School Year
Registration For the 2022-2023 School Year has closed, but you can register for our waitlist. Please call 683-0851 to check on availability, as spots can open up throughout the year.

Registration Forms for the 2022-2023 School Year
The following forms and payments must be completed and returned after official notification of placement in our program to secure and finalize registration:

Refund Requests
Supply fee and May 2023 tuition will be refunded if withdrawal of your child takes places before May 3, 2022. Refund requests must be made in writing for our financial records.
Parent Resources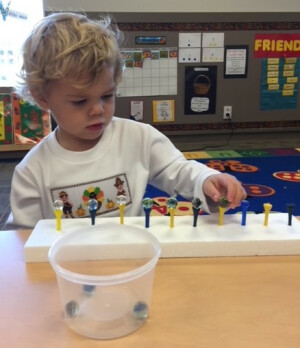 We aim to keep our parents up-to-date and knowledgeable about our program. If you have any questions, please feel free to contact us.
ECEC Employment

Lead Teacher Positions
First Presbyterian Early Childhood Education Center is currently hiring certified or highly experienced Pre-K teachers for the upcoming school year. Responsibilities include planning and leading class activities for students in a loving Christian environment.

Assistant Teacher Positions
First Presbyterian Early Childhood Education Center has openings for assistant teacher positions. This role includes working with a lead teacher to assist in daily classroom duties. We have openings for assistants in nursery through Pre-K.

Contact Information
If you enjoy working with children, we encourage you to come join our team. Please contact Olivia Ortiz at or (432) 683-0851 X140.
CONTACT OUR ECEC DIRECTOR
We'd love to tell you more about our program, arrange a time for a tour, or answer any of your questions. (432) 683-0851 x140