We welcome you back to Wednesdays at the Church. We're eager to deepen our connections with each other and draw nearer to God together. Here are our current Wednesday opportunities:
Come to the Quiet: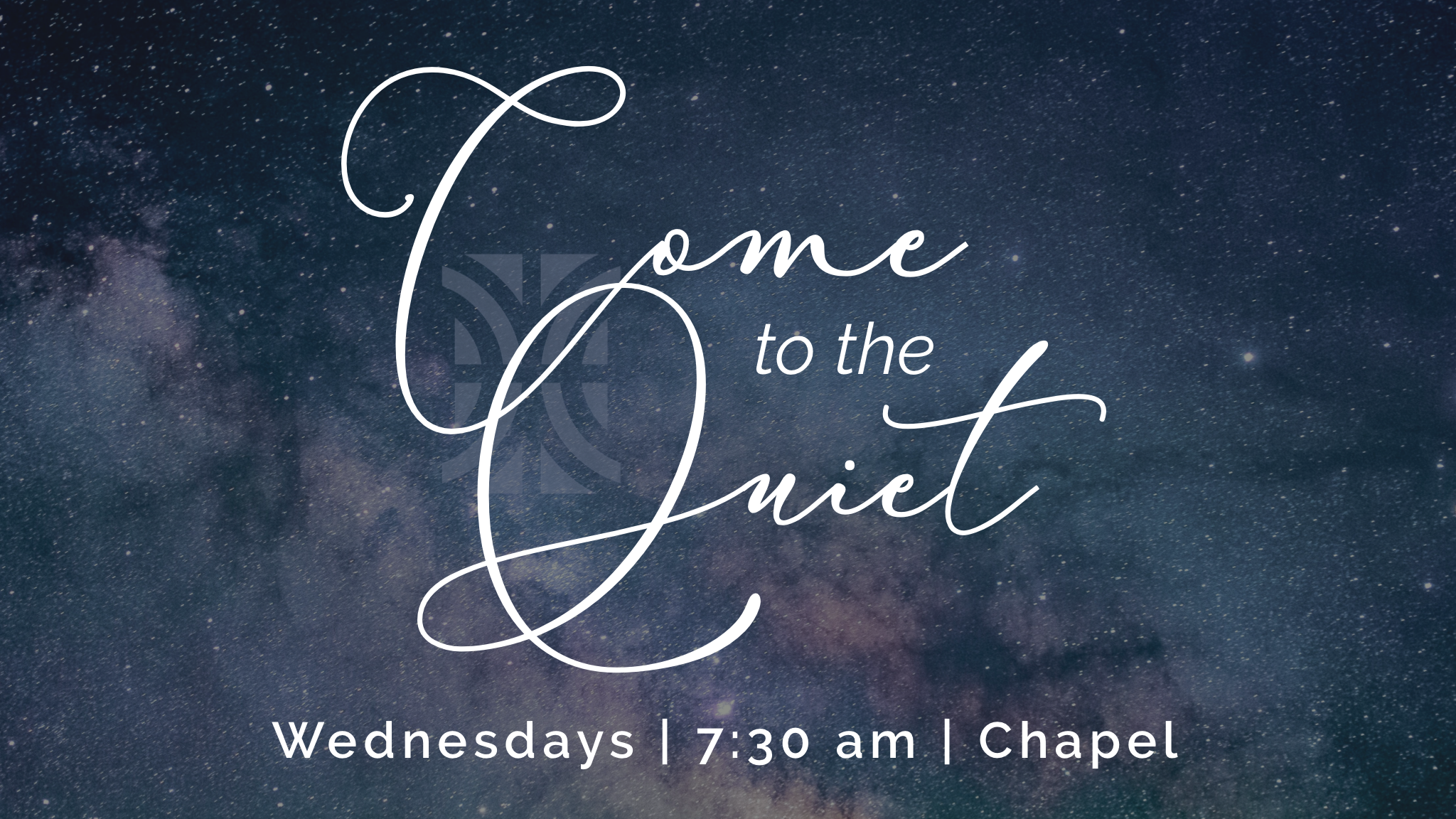 Join us in the Chapel at 7:30 am on Wednesdays for a brief and reflective service of worship, word and prayer. The services are also posted online.
Immeasurably More: Postures Before the Lord: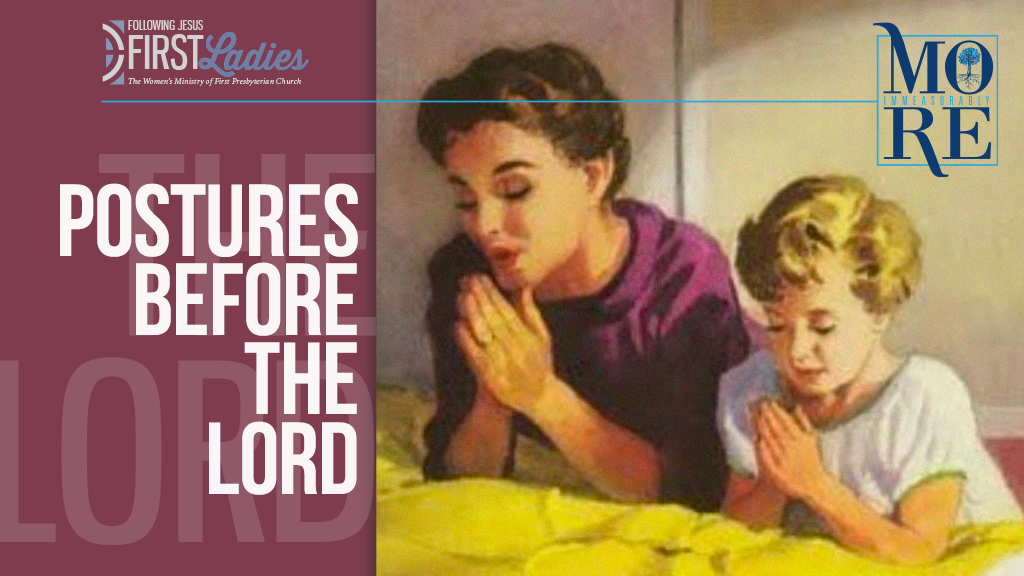 We've resumed our noon Wednesday Bible study for women in Lynn Hall. There's no need to register; just come as your schedule allows and listen to women of our church lead us in a study of different postures we take before the Lord. Please enter the Texas Ave entrance. There's a box lunch available for $5 and we do ask that you register for nursery. If you miss a week, we're streaming the audio online.
The Gathering Meal:
The Gathering Meal will be postponed until we feel comfortable providing a large communal meal.
Adult Class:
Wednesdays | online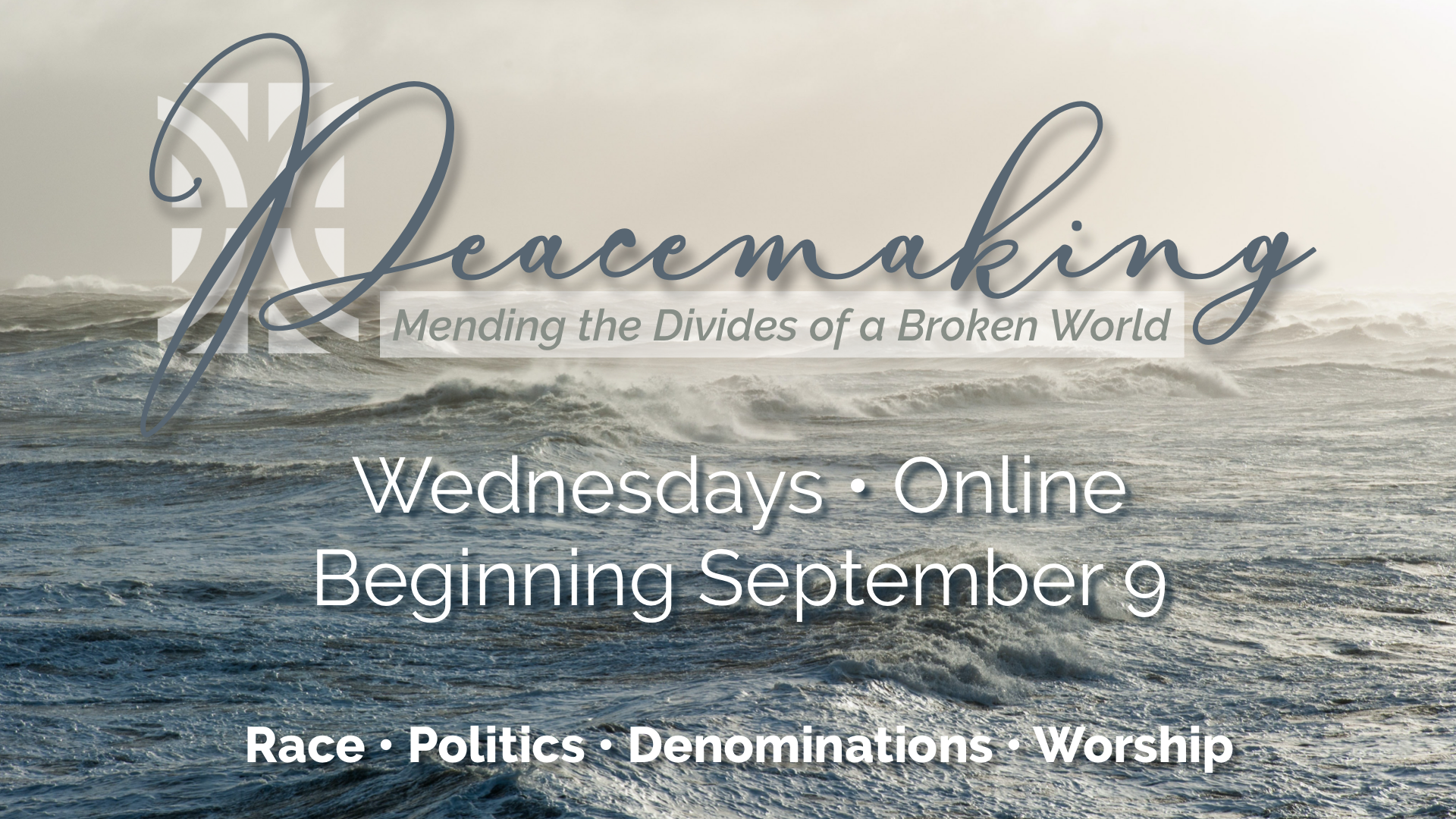 Pastors Steve and Charles are teaching an online class on peacemaking in our community. We'll cover key topics like race, denominations, worship styles, and politics. In this season of unrest and division over so many important issues, Christians must learn to foster peace in the face of injustice, intolerance, and incivility- creating conversations that usher in the Kingdom of God. Weeks 1-4 will build a foundation of peacemaking principles and weeks 5-8 will be a series of forums on peacemaking in different fields featuring local leaders speaking to each topic.
Adult Music Ministry:
Wednesdays | 7:30 to 8:30 pm
choir room
As it is not an optimal time to be singing, the Music Ministry will offer a Wednesday evening handbell choir, which will meet at 7:30 pm in the choir room. The Agape Ringers will continue their Monday morning rehearsals beginning in September. No experience is necessary for either ensemble, simply the desire to share your gifts in praise to our Lord. We will practice social distancing, and use masks for each rehearsal. For more information, please contact Greg Pysh.
Wednesdays | 6:00 to 7:30 pm
The plaza and chapel
Animate is our weekly worship for 6th through 8th graders. We begin our large group time with games, worship, and a message. From large group, we move into our small groups according to age and gender.
We will be meeting in the Plaza, outside of the Chapel.

All games, worship, and small groups will be held outside.

We will be as socially distanced as possible.

As long as we meet outdoors, masks will be encouraged, not required.
If your student is not currently in a small group, contact Nicole Brown.
For text updates text @animatep to 81010
Follow us on Instagram @animatefpc
Follow us on Vimeo @animatfpc
Wednesdays | 6:00 to 7:30 pm
Youth Area
We meet every week to check-in, eat a meal, worship, and learn together. Come hang out with us as we breathe deeply together and figure out what it means to follow Jesus with purpose!
For Text Updates: Text @hsmfpc to 81010

Follow us on Instagram

@hsmfpc

Follow us on

Vimeo
Questions? Contact Grace Balmet

, Director of High School Ministry
Children's Choir:
Wednesdays | 6:00 to 7:30 pm
Lynn Hall and Koinonia Room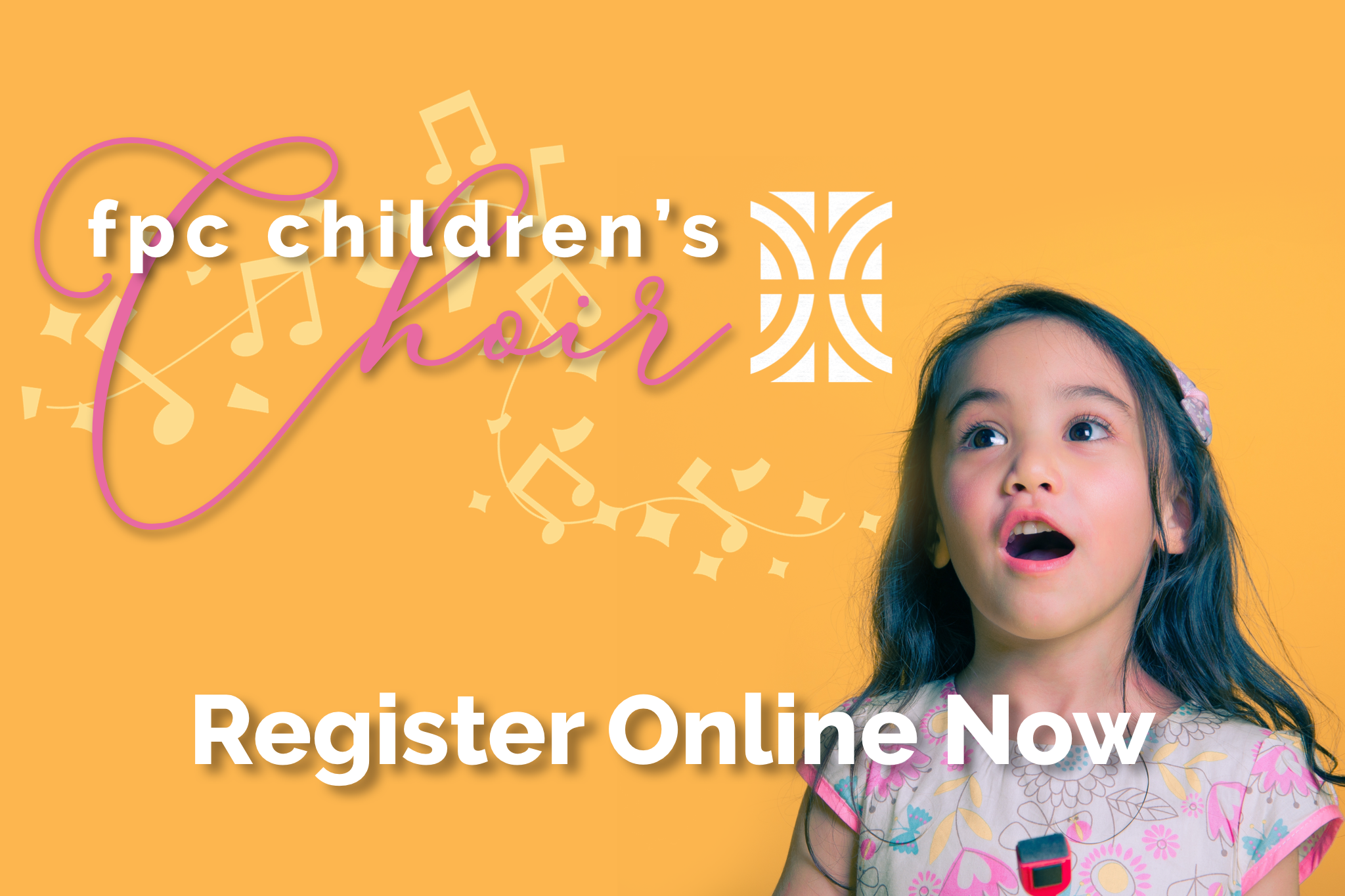 Please register for choir online and make plans to join us as we kick things off on Wenesday, September 16. If you have questions, please contact Carolyn Price. We look forward to worshiping the Lord together in Children's Choir soon!
Nursery: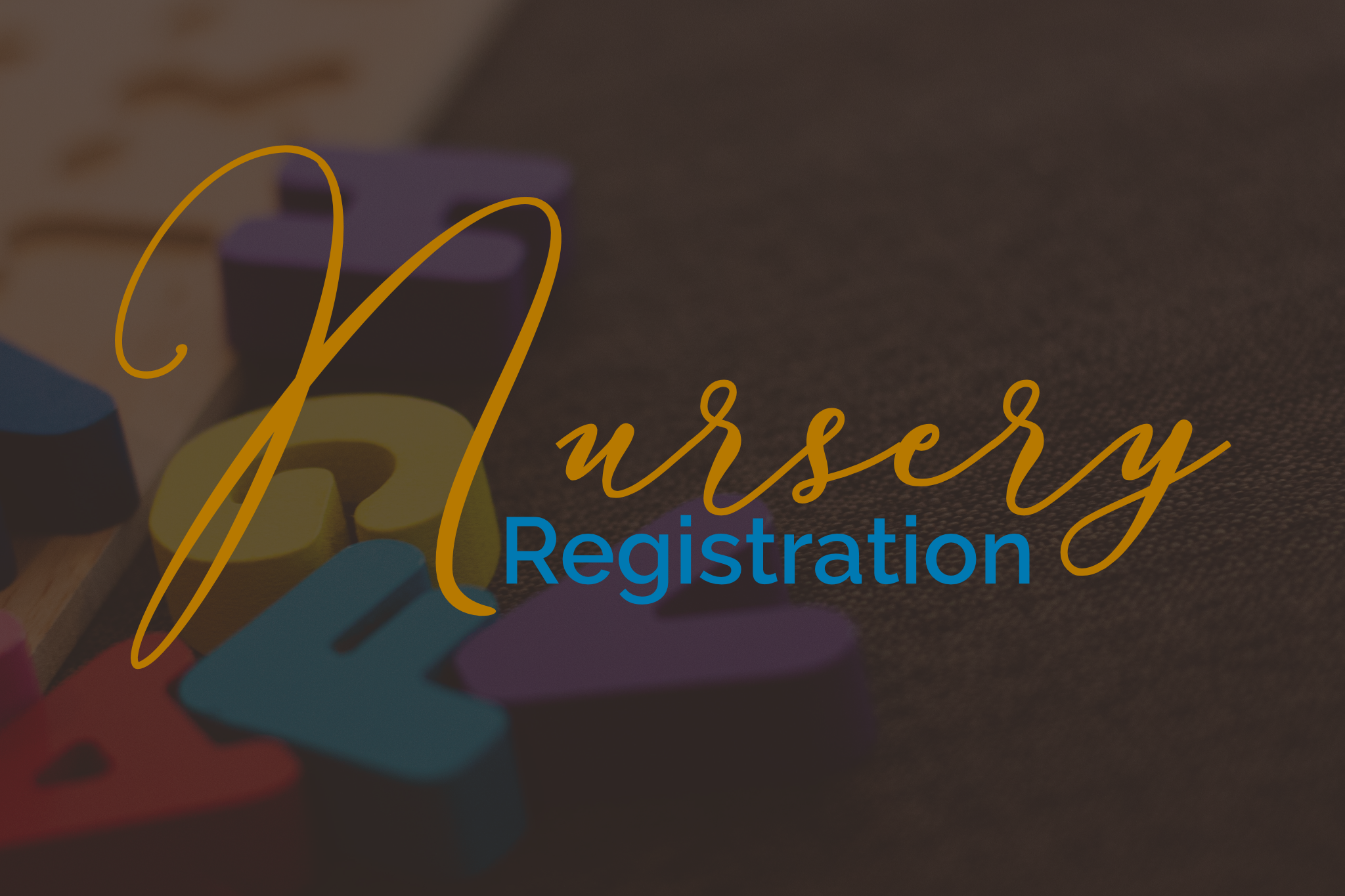 As adult classes, children's choir and youth begin meeting in person, we will consecutively offer nursery for the volunteers and participants. The nursery will be available by registration only on our events page as we reopen to in-person gatherings. Please contact if you have any questions.