Protect Young Eyes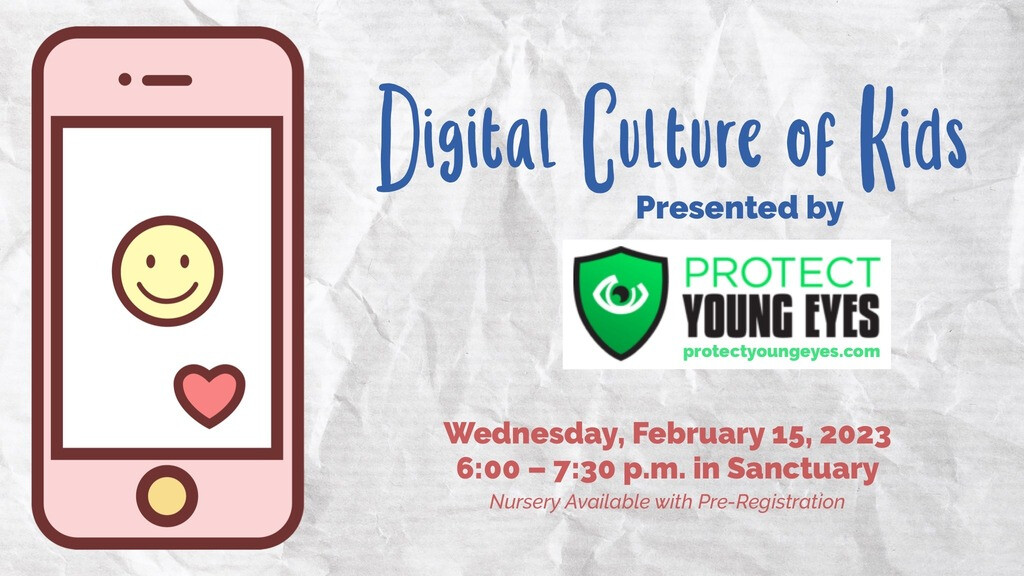 We're all doing our best to navigate technology with our children and to help them develop healthy habits and have healthy boundaries. Join us for a presentation from Protect Young Eyes to learn the 5 traits that often determine digital success in many families, the Digital Trust Framework.
About Protect Young Eyes
Protect Young Eyes was founded by internet safety expert, Chris McKenna. His Senate testimony helped spark deep changes to existing laws created decades ago that no longer adequately protect children from online harm. Prominently featured in the 2020 film Childhood 2.0, PYE is widely recognized as an authority on how average families can create safer digital spaces.
No registration required for the event, but nursery is available with pre-registration (closes February 10). If you have questions about the event, please contact Debbie Gainer: dgainer@fpcmid.org
Click here to register for nursery