The mission of First Presbyterian Church is to love and lead all people to deeper life in Jesus Christ. Please join us on the journey to fulfill this purpose and become the church God is calling us to be. Everyone is welcome!
OUR STORY
First Presbyterian Midland has been worshipping and growing together in West Texas since 1885. Through generations of booms and busts, Midlanders at FPC have been holding fast to the one thing that is sure and unchanging, the love of God shown to us in Jesus Christ. As our community members have explored the depths of the earth for some of the richest natural resources in the world, we have sought to explore the depths of the soul, growing deeper in our love for Jesus and for one another, finding the truly abundant life only God can give. Gifted with visionary leaders throughout our history, FPC's campus and heart has grown and today we are known for offering hospitality to our community, a warm welcome and 1000s of soft drinks to the students across the street at Midland High, and spiritual and financial support to those who face life's biggest challenges in our own city and across the world.
OUR VISION
Loving And Leading All People To Deeper Life In Jesus Christ.
This is done through the Discipleship Catalyst, which involves:
Practical Learning
Transformational Experiences
Spiritual Rythms
Engaging in Community
Serving Others
OUR STAFF
One of our core values at FPC is unwavering hospitality. Our staff is here to serve you, answer your questions and help you feel at home. Our office is open [8:00 a.m.- 5:00 p.m.] Mon-Thurs and [8:00 a.m.- 12:00 p.m.] on Friday. A volunteer answers the phone on Sunday mornings. All of us can be reached at 432-684-7821.
OUR LEADERS
Leadership empowered by the Holy Spirit allows the church to function at its best. Our congregation depends on the vital leadership of two governing bodies: the Session, made up of elders and the Diaconate, consisting of Deacons. The officers currently serving are:
OUR DENOMINATION
We are affiliated with the Presbyterian denomination called ECO: A Covenant Order of Evangelical Presbyterians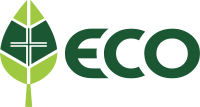 ---